Ta Mbangwana Augustine Mbole
Finance Committee Member
(ambangwana@cross-borderlegacy.org)

Ta Mbangwana rose from the rank of a Police Officer to Commissaire Divisionnaire (6 Star Commissioner) totaling 37 years of effective service rendered to the government of the Republic of Cameroon.
This retired but not tired Senior Superintendent of Cameroon's Police Force is a product of the "Ecole Normale de l' Administration et la Magistrature (ENAM) AKA National School of Administration and Magistracy and the Police Higher College Yaoundé.
He has, since then, served both his Fatherland and the United Nations Organization in the following places, among other assignments: The Central Police Station Douala, Provincial Delegation for the National Security in South, Ebolowa, appointed 2nd and later 1st Assistant Commissioner successively in the North West and North Regions of the country respectively. Appointed Chief of the Intelligence Service of the National Security.
He has also served as Chief of the Intelligence Service for the National Security, Chief of Service in the Permanent Secretariat of the Disciplinary Council in 2002-2013: Appointed Commissioner of the Public Security in the Delegation General for the National Security, Yaoundé, Cameroon. He worked with the African Mission in Sudan (AMIS) from 2006-2007 and United Nations Peace Mission (UNAMID) in the war-torn region of Darfur in Sudan as a Peace Keeper from 2007-2009.
Retired in 2018 and settled in Mbanga in the Littoral Region of Cameroon, he became a full-time farmer practicing fish farming and pig farming, Cocoa, and palm oil production from his vast estate.
Our Mission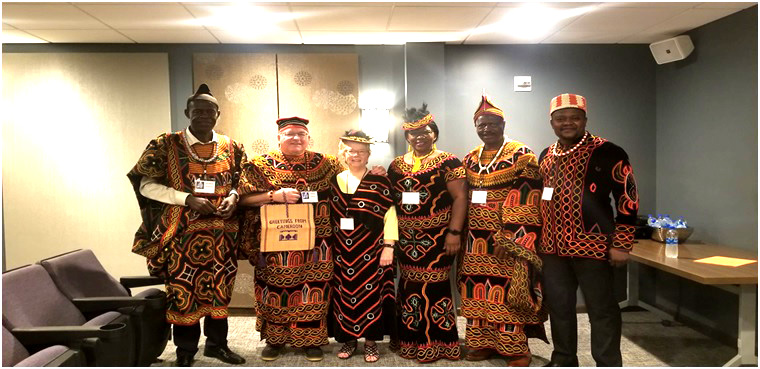 We operate network of charities & organizations who create global change, provide aid to mankind by providing access to vocational and leadership education, access to health services, and connect orphaned children to shelter.