Mamenkem Gladys Ngopang
(mgladys@cross-borderlegacy.org)

Gladys M. N. is an "Inclusive Special Needs Education Coordinator (SENCO) ", a child protection and gender officer, a neuropsychologist, and a promoter of the North-West education cluster in emergency (EIE). She holds a Master's Degree in Neuropsychology and is the founder, vision bearer and the general coordinator of Luc Menorah Rehabilitation Foundation Bamenda (LMF), also runs special center for skill development, rehabilitation, treatment, education, and socioeconomic empowerment of persons with special needs and Luc Menorah
Gladys is a visionary, vocational and nutrition advocate, community support structure for the indigenous population Santa Coffee Estate (CSSIP) neuron-psychologist, a social worker, a Para-legal human right activist, an advocate for the right of persons with disabilities, orphans, the vulnerable, widows and widowers, elderly persons. She finds her happiness in identifying disabilities, its causes and effects; she finds out what causes impairment, lobby and stop it from further destroying the host and then build the neurons thereby enhancing mental focus, identify their God given talents and help develop them into sustainable life skills. Making the individual useful to himself, his family, and the society at large.
She holds humanity at heart based on the 21st century health plan which states that "For a man to be completely healthy, he has to be treated in three dimensions, Spirit, Soul and Body". She draws her inspirations from the suffering of child bearing and child upbringing, passion towards the under privileged of 21st century world where almost every family has an 'OBANJE' as the society refers to children with congenital malformation. She became the voice of the voiceless, the mind of the mental challenged, the limbs of the limbless etc. during the sociopolitical crisis and natural disasters plaguing our world today. She serves humanity as a holistic worker and a trainer of auxiliary of life nurses on holistic care and Community Based Health Providers (CBHP) on Holistic care and minimum initial services on reproductive health in crisis.
Our Mission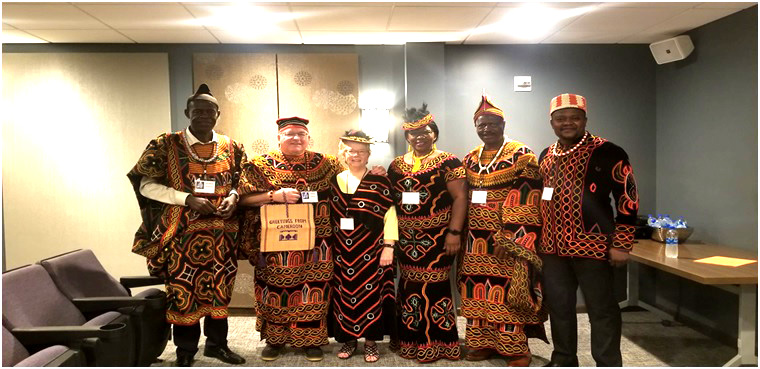 We operate network of charities & organizations who create global change, provide aid to mankind by providing access to vocational and leadership education, access to health services, and connect orphaned children to shelter.