DIVINE BOBGA FOANJONG
Strategic Partner
(dbobgaf@cross-borderlegacy.org)

Divine B. Foanjong holds a professional Bachelor's Degree in Mining and Extractive Metallurgy from the Cameroon Christian University (CCU) and certification in Non-Denominational Evangelism from Discipling the Nations Ministry International (DNM). He is an environmentalist with a refined passing for renewable energy, low-cost construction materials, pottery with the clay around the region and sustainable development of quarries in his Bali Nyonga locality wherein he and his fellow course mates have carried out empirical research as students of the prestigious CCU. Divine has also developed an extensive fish farm in the suburbs of his motherland, Bali whereat he is training a handpicked group of young men and women (12-15 years) on the business.
Divine Bobga is among the youngest proprietors of post-primary educational establishments under the Ministries of Secondary, Employment and Vocational Education in Cameroon. This Geography/Geology teacher founded AWAKE Adult Evening School in 1995 which gave birth to Divine Comprehensive Secondary School (DCSS) and, subsequently, was upgraded to a High School (DCHS Bali) in the North West Region of Cameroon. This citadel of knowledge and blessed fountain also hosted a branch of the Discipling the Nations Ministry International (DNM) Bible School.
AWAKE Evening School and Divine Comprehensive High School Bali soon became household names in both curricular and extracurricular activities especially in sports and national certificate exams such as the GCE Ordinary and Advanced Levels (in general, technical and commercial subjects). Both institutions changed a plethora of stories, turned lives around until late, 2016 when the complex was forced to shut down and later, in mid-2018, it came under a devastating attack from armed individuals who brought all walls down; destroying all valuables (offices, laboratories, classrooms and other associated infrastructure). Divine did not give up!!
As a Christian and Social Entrepreneur, this Elder of the Presbyterian Church in Cameroon and Founder/CEO of Divine Providence Academy Association Cameroon (DPAAC), a grassroots civil society organization in the conflict-stricken Town of Bali Nyonga, is leaving no stone unturned as he rekindles the hopes of all learning ages and classes of stranded Bali children and adults by initiating and running a Community School on very modest resources.
Divine has built a methodically coordinated team of ready and hungry young Cameroonians under the canopy of his organization (DPAAC) that is doing a needs assessment and attempting solutions to the ever increasing problems of the underprivileged and vulnerable classes (single mothers, teenage mothers, sexually abused women, orphans, poor and needy but intelligent pupils/students, school dropouts and young common initiative and community development groups) to foster development in his place of birth- Bali Nyonga. He has never stopped evangelizing and reaching out to the poor and needy women in his neighborhood.
Our Mission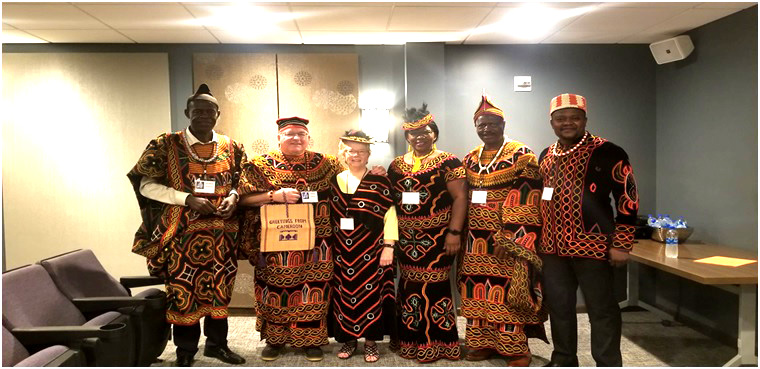 We operate network of charities & organizations who create global change, provide aid to mankind by providing access to vocational and leadership education, access to health services, and connect orphaned children to shelter.