CHRISTIAN AYAFOR
BOARD SECRETARY
(cayafor@cross-borderlegacy.org)

Christian Ayafor is a force to reckon with in the path trod by CBLF USA, indefatigably serving the Organization's secretariat since 2020. He is the rising example in the transfer of technology in the renewable and affordable energy sectors in the USA and developing countries.

He is a Ph.D. student in Energy Engineering at the University of Massachusetts Lowell, Lowell, MA where he is also Graduate Teaching and Research Assistant, designing and undertaking projects, holding office hours from January, 2021 to Present.

He equally holds a Master of Science in Chemical Engineering from West Virginia University, Morgantown, WV as a J. William Fulbright scholar with focus on Dynamic Modeling and Advanced Control of a Refinery Hydrocracker Process. His academic and professional beginnings can be traced as far back as in Cameroon with a Master's Degree: Major in Electrical Engineering, Minor in Education from the University of Douala after a Bachelor's Degree: Major in Electrical Engineering, Minor in Education. He boasts of a rich teaching career in Cameroon's Technical High Schools, training both teachers and final-year students in Electrical Engineering related academic and extracurricular activities.

Ayafor has additional professional training and certification in IFP TRAINING, France (work based in SONARA Limbe, South-West Cameroon) wherein he served as Field Operator, Project Planning Office Manager and Operation/Project Engineer.
He enjoys professional association membership in the National Society of Black Engineers, United States since 2016 and Association of Refinery Operators, Cameroon since 2012.
Our Mission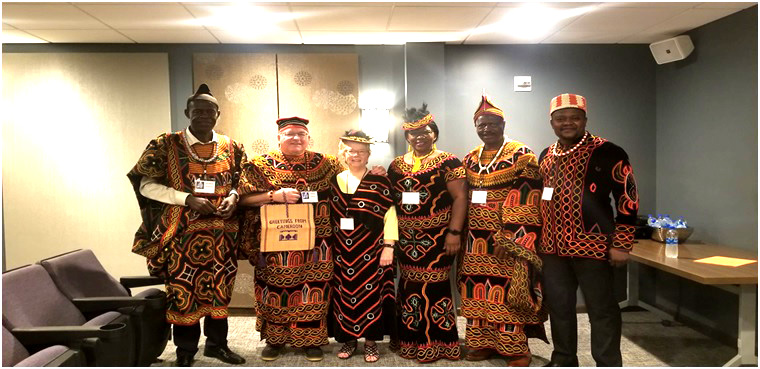 We operate network of charities & organizations who create global change, provide aid to mankind by providing access to vocational and leadership education, access to health services, and connect orphaned children to shelter.