PAUL MBIMEH
Co-Founder & Board Chair
(pmbimeh@cross-borderlegacy.org)

Paul MBIMEH is a freelancer, multitask and result-oriented CHILD OF THE UNIVERSE with a twenty-four-year hands-on-experience in project management, cross-border social entrepreneurship, pedagogy, didactics, evaluation, curriculum development, education administration, motivational speaking, leadership and career development. His steadfast, volunteering and selfless attitude toward HUMANITY have earned him a rich career both on the African and international scenes.
He believes firmly in the peaceful co-existence of all races, classes, colors, languages and cultures through the sharing, transfer and preservation of knowledge in science and technology for generations yet unborn around the world. This explains the creation of CROSS-BORDER LEGACY FOUNDATION (CBLF) USA. On the cultural scene, he currently serves as President of the New England District and Board Member of the prestigious Ndong Awing Cultural and Development Association (NACDA) North America. He is also a member of the Project Management Institute of Mass Bay and Boston Network for International Development.
From 2000 to 2016, Paul served as Language Instructor for the Presbyterian Education Authority of the Presbyterian Church in Cameroon (PCC) both in Cameroon Protestant College and the Cameroon Christian University in Bali. He was a member of the panel that reviewed the GCE Advanced Level French syllabus as Examiner with the Cameroon General Certificate of Education Board.
Paul Mbimeh helped start other instrumental and revolutionary education projects in various capacities as Pioneer Registrar of the first private higher institute of petroleum management and control in Limbe, Cameroon, Pioneer Principal and Project Director of the first American school in North-West Cameroon (Good Shepherd Academy Bafut) before moving to the USA.
He was then appointed Ambassador of the African Union of Development NGOs to the USA for Cameroon in December, 2017. Since then, he has travelled back and forth between the USA, Cameroon, Nigeria, Ghana, Liberia, Burkina Faso to foster the creation of a network of grassroots civil society organizations for community development with focal points in Canada, China, South Korea, Germany and Japan.
He is also a certified bilingual Teacher, Translator/Interpreter (French/English), Writer, Editor and publisher. He still enjoys the privilege of Lead Author of the only official high school French textbook for Anglophone classes in Cameroon, (Apprenons le Français Advanced Level). He is currently pursuing a PhD in Languages, Literacy and Cultures with focus on Comparative Linguistic and Cultural Analysis.
To keep abreast the needs of the ever and fast-evolving world order and the challenges ahead of him, Paul is constantly working on his Professional Development Units in Project Management, leadership and social entrepreneurship.
For the past four years, Paul has served as a high school French, English as a Second Language (ESL) teacher and Licensed Soccer (Football) Coach in Boston. He is also a Residential Counsellor at the Human Services Department of a Boston-based Corporation, member of the Boston French Cultural Center and volunteer with the Jewish Big Brother Big Sister Organization in the USA. He triples as Adult Soccer Player, Coach and Youth Soccer Development Officer for the New England Veterans Futbol Club in South Boston.
Our Mission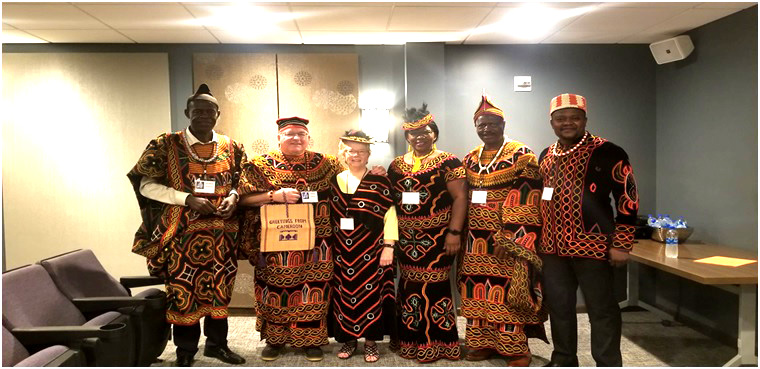 We operate network of charities & organizations who create global change, provide aid to mankind by providing access to vocational and leadership education, access to health services, and connect orphaned children to shelter.