LANGSI YELOMA Ruth
STRATEGIC PARTNER FOR TEAM CAMEROON
(rlangsiy@legacy.org)

Ruth LANGSI is the Country Coordinator of the African Union of Development NGOs (UAOD) for Cameroon, Representative of the European Union for Good Governance, Strategic Person of the Tokyo International Conference for African Development (TICAD). She was recently appointed President of the World Council of Female Pan-African Leaders' Commission in charge of Ecology/Women and Agriculture for Cameroon.
This Agro-Environmentalist/Economist, well-read and well-travelled guru has a twenty-two-year fascinating and inspiring career in civil society organization business on the international scene. Her very first association was created in 2001 on behalf of SOS YOUTH ACTIFS aimed at training, sensitizing and galvanizing the youth of Cameroon's Capital City- Yaoundé in the domains of peace, entrepreneurship and against violent extremism. Along the way, she worked at Care Society and Environment (CASE), Ecosystem based Adaptation for Food Security in Africa Assembly (EBAFOSA) as project manager.
Not only has Ruth had to represent Cameroon several times in the Post-Cotonou Negotiations in Brussels, but also at summits and International Conferences; notably the TICAD, representing Central Africa at fora in food security. She played a crucial role in the return of some Cameroonian youth trapped in the slavery business in Libya some years ago.
Ruth is currently a development consultant while pursuing a Master's degree in International Cooperation and Humanitarian Aid.
Our Mission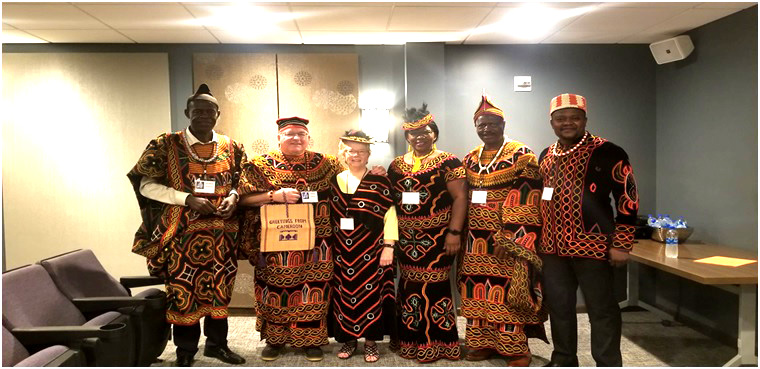 We operate network of charities & organizations who create global change, provide aid to mankind by providing access to vocational and leadership education, access to health services, and connect orphaned children to shelter.